Unlimited I Create 1(767) 276-3155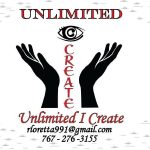 (UNL) Unlimited I Create, Home for all your personalized gift items..
WE ALL NEED SOMETHING TO DRINK FROM, WHY NOT MAKE IT PRETTY, WHY NOT
MAKE IT YOU.
At Unlimited I Create, we specialize in Glass Etching, Personalized Acrylic and Stainless-Steel Tumblers, Personalized Wine glasses, Wine gift sets and Personalized Mugs. Other products and services include but not limited to Birthday boxes, Decorative bottles with lights, Decorative candles, Resin key chains and other resin products just to name a few.
Let us help you bring your personality to life.
Contact:
Mobile: 1(767) 276-3155
Email: rloretta991@gmail.com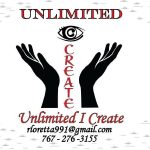 Registered on:
01, Jan 1970
User Level:
User Level #1
No user bio defined yet.